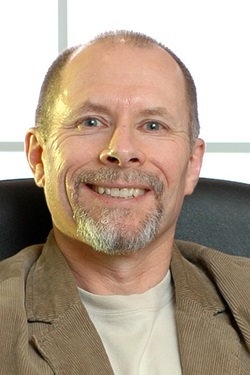 Many of my acquaintances and clients know that I've devoted a great deal of time on upgrading my skills for treating people who have been victims of abuse and trauma, and who are experiencing the symptoms of Posttraumatic Stress Disorder (PTSD). For me, treating PTSD is the most challenging, but also the most rewarding part of being a psychologist.

For those of you who have never heard of PTSD, it is a disorder that occurs when people experience either a single, overwhelmingly terrifying event in their lives, or when they suffer a series of disturbing events. In both cases, the person's brain becomes overwhelmed and becomes unable to process, or make sense of, the disturbing events. The brains of people with PTSD become stuck in the past, or obsessed with preventing any additional trauma in the present. The tragedy of PTSD is that it prevents people from enjoying life and keeps them from moving forward with their lives.

But even more tragic than PTSD itself, is the terrible lack of public knowledge and understanding of trauma, abuse, and PTSD.

For some, PTSD is something they have heard about on TV that happens only to veterans of war. But most people are unaware that PTSD also affects victims of domestic violence and abuse, sexual abuse, motor vehicle accidents, workplace accidents, and serious medical conditions or painful medical procedures. Would you be surprised to learn that childhood emotional neglect is also a major cause of PTSD in adults?

The most rewarding part of my work with clients with PTSD is seeing the spirit of survival and optimism that develops in PTSD victims during their healing journey. I recently had the pleasure of reading a remarkable memoir written by such a survivor.

Before the World Intruded, is written by a PTSD survivor named Michele Rosenthal. She developed PTSD as a 13 year-old teen, after enduring months of excruciating pain due to an extremely rare reaction to antibiotics. Her medical condition caused her body to start rejecting and sloughing off her skin, causing symptoms very much like a serious burn victim.

Before the World Intruded demonstrates the spirit of survival and optimism that finally helped Michele to overcome PTSD. Since her recovery, Michele has been an inspiration to others who are struggling with PTSD. She has devoted her life to helping other people who have been affected by PTSD, through her website yourlifeaftertrauma.com.

As a therapist, my reward comes from seeing my PTSD clients become survivors of PTSD, just as Michele Rosenthal did. It is a joy to see them learn to recognize and embrace the inner resiliency and resourcefulness they have always had inside them, and to disconnect from their past traumas. It is a thrill to see clients become survivors, to reconnect with the present, and to enjoy living their lives fully again!

But tragically, many victims of PTSD are misunderstood by the public and even by friends and members of their families who do not understand PTSD. More importantly, they often do not have support from the public or their social support network, and often lack the resources for adequate PTSD treatment and community resources.

As a psychologist, I've decided to join people like Michele Rosenthal in doing what I can to bring attention to PTSD, and the need for better treatment and more community resources for all PTSD sufferers. To accomplish that, I decided to combine my two loves: psychology and writing.

As a writer, my novels provide fictional accounts of characters who are victims of various kinds of trauma and abuse. So I've decided to use my writing as a way of Giving Back, by raising funds for charities that benefit survivors of traumas and abuse. Each novel I write in The Identity Trilogy will focus on a particular PTSD population, and a percentage of the profits from that novel will be directed to charities to benefit those survivors.

To do that, I will be using the Social Media to reach out over the coming weeks and months to the many organizations and individuals, including people like Michele Rosenthal, who are working every day to improve the lives of victims of trauma and abuse. Together, I am hoping we can work to raise awareness of the needs of victims of trauma and abuse, and the need to help raise funds for deserving charities who need more resources for helping victims of trauma, abuse, and PTSD.

If you want to get involved in my Giving Back project, click the Contact Alex button at the top of this page to sign up for updates and more details about Giving Back as they are worked out over the coming weeks and months.
Read Alex's first novel, WALLS, the first book of his Identity Trilogy, now available at your favourite eBookseller.