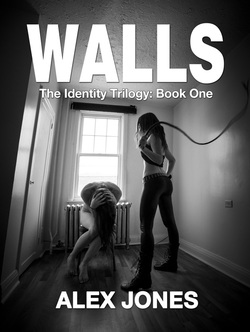 I saw a great tweet a couple of weeks ago on Twitter, written by a graphic artist:

"It isn't art unless somebody hates it!"

That sounds a bit harsh, doesn't it?

As a relatively new Indie Author, that Tweet struck and chord and made me start thinking about my writing and my expectations for how my efforts will be received by the public. The process of creating a work of literature is an intensely personal process that creates a deep bond between each of us and our work. When we finally give birth to our offspring, we feel the same sense of pride that is felt by every new parent. Like a newborn child, we like to think of our work as the most beautiful baby in the world. Why wouldn't everybody else in the world embrace our artistic creation like we do?

Time for a reality check! Maybe it's time to have another look at the graphic artist's tweet.

You mean to tell me that not everybody is going to notice or even like my work? What do you mean it's not art unless somebody hates it? Shouldn't we aspire to create art that everybody loves? Have we failed if our creation causes controversy, or if it isn't received with five-star reviews and widespread acclaim?

So I started thinking more about the tweet, and about my first novel, Walls, which went online about a month ago. I started thinking about the messages I wanted to send in my book, and the issues I wanted to raise. It made me realize that the very reason I wrote Walls was to create controversy, and to present different sides of difficult moral and ethical issues. And if I did that successfully, it is inevitable that just as many people might hate my messages and my book, as those who might embrace and love it.

The reality of being an artist or an author is that we aren't ever going to please everybody. If that's the case, what is the measure of good art? If your answer is that we have to show that we've mastered our particular craft - writing, painting, or music, for example - you're absolutely right. But who decides whether we've mastered our craft? The answer, of course, is that the quality of our art is subjective and is always open to debate.

So, if we can't please everybody with our art, which subjective criteria should we adopt when deciding if we've created art successfully?

For me, it goes back to the very reasons why I chose to become an author in the first place - I want to entertain people, but I also want to make people think about the issues I raised in Walls. If I can create enough buzz in the social media about the issues I've raised, and if I can start generating opinions and reviews from readers, even if many of them are negative, then I've done my job. If my work creates some controversy, then I've been successful.

What are the issues I tried to raise in Walls? My lead character, Dan Whitney, is a psychologist who is devoted to treating victims of trauma, abuse, and PTSD. As a psychologist, he should know about the vulnerabilities of abuse victims, and should know the importance of ethical boundaries. But he runs into trouble when he has to decide between his own moral and ethical values, and trying to please his wife, Michelle, who wants to step out and explore her sexuality - wading into the worlds of swinging and BDSM.

As an author, I'm asking readers to ask themselves: what would you do if you were in the same situation? What if you had to choose between love for your spouse and values you've held for most of your life? Walls also raises other important questions. Where do we draw the line between victims and perpetrators of abuse? What if the perpetrators are also victims of abuse themselves? Are swinging or BDSM lifestyle choices, or are they examples of coercion and abuse of power? Are victims of abuse prone to certain personality traits that make them vulnerable to being abused?

All of the questions I've raised in Walls are controversial. While the number of scenes with swinging or BDSM are far fewer than in Fifty Shades, they are more gritty and the sex is more extreme than most of the BDSM scenes in Fifty Shades. I'm sure to raise objections from those who find some of the scenes and sexuality to be unnecessary or too intense, just as I'm likely to receive criticism from proponents of BDSM who will object to me showing how BDSM could go terribly wrong. I'm also prepared for criticism from feminist groups who will object to me showing the personality traits that attract abusers and make them vulnerable to further abuse. I realize I can't please everybody.

So, do I agree with the the graphic artist's tweet? Must somebody hate a piece of art, before we can consider it art? I wouldn't go that far. But I would agree that it's not enough for a piece of art to be entertaining or pleasing to the eye. For me, I want my writing to be both entertaining and I want it to make you, the reader, think!

As both a psychologist and a writer, I feel an obligation to raise both sides of important psychological and life issues, and to present them in an entertaining way. It's my job to entertain you and make you think! It's not my job to try to convince you of my values. Instead, it's my job to highlight different viewpoints and the complexities of all of the issues. It's that complexity that makes the issues difficult to resolve. And I hope that the complexity and inherent controversial nature of the issues in Walls defines it as a legitimate, entertaining piece of art.

So, bring on the criticism! I welcome it!

I challenge readers to tackle the issues in Walls so you can make up your own minds. In doing so, I hope you're as entertained by the story, the characters, and their conflicts as much as I enjoyed writing Walls. I look forward to reading your comments and reviews, whether positive or negative, when you finish reading it.
Walls
- Now Available at Your Favorite eBook Store!
Alex looks forward to your Comments about this Blog, and about Walls!