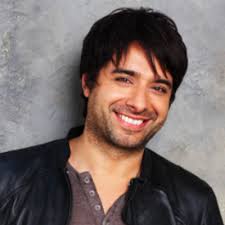 When I set out to write my debut novel,
Walls
, almost three years ago, my goal was to write a Psychological Thriller that allowed readers to see and understand the complex and chaotic minds of both the victims and perpetrators of physical, emotional, and sexual abuse. As a psychologist, I've heard far too many of these stories in real life. But as a new writer, I needed to create a story and characters that were both gripping, but still believable.
As with all great stories, I needed a vehicle to carry my message – that trauma and abuse leave its victims scarred, susceptible to other abusers, and predisposed to making impulsive, emotional decisions. And those emotional decisions often cause them to stray over sensible boundaries into situations that get them into big trouble. Initially, I chose, sexual promiscuity, a classic theme, as the vehicle to carry my story. But then Fifty Shades of Grey came along while I was writing
Walls
, and that changed everything.
Friends and readers often ask me how I eventually decided upon BDSM as the medium for displaying the dysfunctional characters and behaviour in
Walls
. My short answer was that I felt I needed to go big with my story, or go home. I figured that if the plot wasn't at least as outrageous as Fifty Shades, then readers of that trilogy might find my story boring by comparison. So my response was to create not another Christian Grey, but instead, a charming psychopath who would stalk, manipulate, and abuse the other three main characters in a BDSM setting. In the end, most people who have read and reviewed
Walls
have praised it, despite it's intense story of love, pain, abuse, and survival.
Did I ever think a story as sordid and tragic as
Walls
would ever happen in real life? Absolutely not! So like everybody else in Canada, I was shocked at the recent allegations swirling around the CBC's celebrity radio host, Jian Ghomeshi, whose real-life, allegedly abusive, BDSM encounters and sexual harassment with many women, occurred over a number of years. In front of our very eyes, the extraordinary villain and the supposedly far-fetched story of BDSM and abuse in my own fictional novel, were being paralleled in real life by Mr. Ghomeshi's sordid tale!
To hear his side of the story, Mr. Ghomeshi is alleging that the sexual encounters in question were consensual BDSM encounters. But having researched the subject at length while I was writing
Walls
, I could tell a very slippery ethical slope when I saw one. In fact, the ethical decisions and dilemmas of the characters in
Walls,
and the tragic consequences of those ethical decisions, make up the major theme of my story.
(see previous Blog on BDSM)
As both a psychologist and a writer, one knows that the dysfunctional fictional situations that one writes about could potentially happen in real life, but one hopes they never will. My goal in writing psychological thrillers is to raise the public awareness of the tragedy of all kinds of abuse and emotional neglect, hoping that increased awareness will eventually help to eradicate it from society. In doing so, I know that there is always a chance that chilling stories like my novel
Walls
, could happen in real life, although I hope they never will. Sadly, in Mr. Ghomeshi's case, it is alleged that his story, as strange and tragic as the fiction in
Walls
, may indeed have occurred in real life.
Alex Jones is a Clinical Psychologist and Author. His first novel,
Walls
, is now available in Paperback and eBook from major booksellers.