FACES
The Identity Trilogy: Book two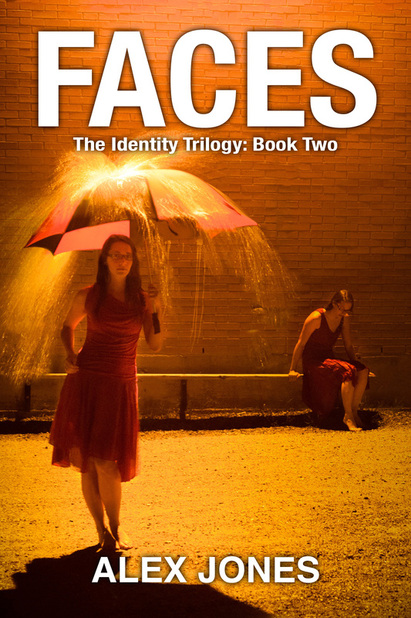 Still reeling from the devastating events at the conclusion of Walls, the sequel finds Dan Whitney going to the aid of an old friend, Anika Kristiansen, who has just experienced every parent's worst nightmare - the abduction of her five-year-old son, Jonah. Dan soon discovers that Anika's husband is the enigmatic Pastor Soren Kristiansen, leader of the world's most popular online evangelical church, the World-Wide Community of Christ.

Meanwhile, in the aftermath of Walls, Dan's fellow survivor, Francesca Capellini, faces charges of murdering her own husband, Philippe Morel, and of co-conspiring with Philippe in the deaths of a young couple. To make things worse, District Attorney Mulholland seems obsessed with prosecuting Francesca, despite an apparent lack of hard evidence.

As the race against time to find Jonah continues in Faces, Dan, Anika, and Francesca have no idea that Jonah's disappearance and Fran's legal nightmare are only the tip of a massive conspiracy of cybercrime and sex-crimes that involve not only Pastor Soren, but the highest levels of the military and government.

All seems lost for Dan, Anika, Jonah, and Francesca, when Dan is unexpectedly contacted out of the blue by a surprising face from Francesca's past - the mysterious Angela Baranyi - a woman who has been running and hiding for the past two years, and is the only person outside of the conspiracy who knows of its existence. When she decides to come out of hiding to help Dan and Anika search for Pastor Soren and the missing Jonah, it triggers a chain reaction of events that nearly costs all three characters their lives.

In the shocking cliff-hanger ending of Faces, the forces of the unseen conspiracy emerge boldly from the shadows, colliding with the lives of Dan, Anika, Francesca, and Angela in a twist of fate that neither side could have predicted.
Faces is now available at your favourite eBook retailers.
Get your copy today!