ALEX RELEASES SPIRITS!
COMPLETE IDENTITY TRILOGY ANTHOLOGY
​ALSO NOW AVAILABLE!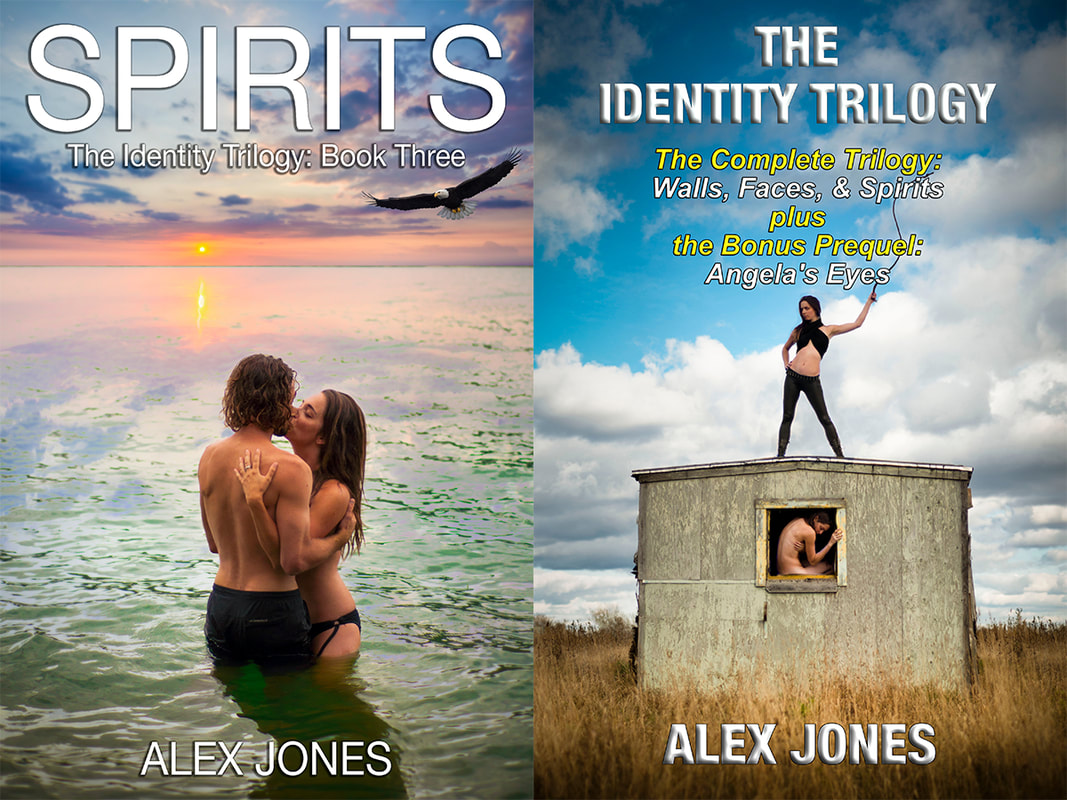 It's an exciting time for Alex with the recent release of SPIRITS, the thrilling finale to his IDENTITY TRILOGY! In SPIRITS, a powerful nemesis returns to eliminate Dan and Angela for good, while Dan's new love, Francesca, becomes an unwitting hostage and comes face to face with their common enemy. Fran searches desperately for a way to escape from her captor, whom she discovers is a psychologically unstable sexual predator. Meanwhile, Dan rallies their closest friends in a race against time and overwhelming odds, in a desperate attempt to free Fran & bring her home.SPIRITS follows Alex's 2013 breakout novel, WALLS, its suspense-filled 2015 sequel, FACES, and the 2015 prequel to FACES (ANGELA'S EYES) - the story of a mysterious woman whose identity was hinted at in WALLS, but who plays a crucial role in both FACES and SPIRITS.

Along with the release of SPIRITS, Alex has compiled all four novels into a complete ebook anthology - THE IDENTITY TRILOGY - all four books for the price of three - for first-time readers of Alex's books.
---
Walls
... Fifty Shades was a walk in the park, compared to what you're going to get here ...

Walls is a story of survival. It combines complex plot and characters like The Girl With the Dragon Tatoo and the Milennium Trilogy, but with the sexual energy of Fifty Shades of Grey added to the mix.

Get Your Copy of WALLS, Book One of the Identity Trilogy, Today!


Get Your Copy of the complete IDENTITY TRILOGY Today!